Kansai Nerolac standalone Q4 net profit at Rs 122.7 cr
Kansai Nerolac Paints has reported over two-fold increase in standalone net profit at Rs 122.7 crore for the quarter ended March 31, 2013. The company's board has recommended a dividend of 110 per cent of Rs 11 per share, an official statement said.

This is against standalone net profit of Rs 44.9 crore in the corresponding period last fiscal, Kansai Nerolac said in a statement.<more>

Profit before tax (PBT) was at Rs 181 crore, up 178.9 per cent, due to one-time effect of depreciation write back of Rs 114.9 crore, on account of a change in accounting procedure, it added.

See single-digit growth in H1FY14: Nerolac
According to Bharuka, the bad Q4 numbers were expected on the back of slowdown in the auto and the housing sector.

Nerolac Kansai 's Q4 net profit of Rs 122.70 crore was no surprise, says HM Bharuka, managing director, Nerolac. According to Bharuka, the company was expected to come out with bad numbers on the back of slowdown in the auto and the housing sector.

"It was expected that the fourth quarter would be lower compared to the corresponding quarter of the last year. The effect of the interest rate and effect of the slowdown on the automobile as well as on the housing sector is definitely seen now and we had expected the lag effect would come," Bharuka told CNBC-TV18.

Bharuka is bearish on the company's growth rate for the next couple of quarters. Despite the marginal decrease in interest rates, Bharuka believes there will not be any uptick in the company's business. Bharuka is expecting a single digit growth for first half of FY14.

Below is the edited transcript of Bharuka's interview of CNBC-TV18.

Q: Disappointing growth figures from Kansai Nerolac this quarter around. Was it primarily the industrial side that suffered? Could you just walk us through what the experience was?

A: It was expected that the fourth quarter would be lower compared to the corresponding quarter of the last year. The effect of the interest rate and effect of the slowdown on the automobile as well as on the housing sector is definitely seen now and we had expected the lag effect would come. So, fourth quarter was expected to be muted and so both segments, whether industrial or decorative had a muted growth. So, it is not surprising as far as we are concerned. This was expected.



Click here to watch video
<more>

Berger plans purchases to close gap with bigger rival Asian Paints
Berger is planning more acquisitions and signing up distributors to wrest market from Asian Paints

New Delhi: Berger Paints India Ltd, the nation's second-biggest maker of paints that bought a rival earlier this year, is planning more acquisitions and signing up distributors to wrest market from Asian Paints Ltd.
The company, whose 17% share of the Indian market is less than half of the 49% Asian Paints controls, is increasing its sales network and boosting deliveries of the fastest growing emulsions for higher profit margins, managing director Abhijit Roy said. Berger bought the local unit of Sherwin Williams Co., a Cleveland-based paint maker, in March for an undisclosed amount to increase its presence in the southern and western markets of the country.
If some opportunity comes along, which is good, we will look at that acquisition also, Roy said in a telephone interview on Thursday, without elaborating. Another strategy is to increase our distribution points, which are about a third of the market leader's.<more>

Adding a touch of glamour

Berger Paints ties up with celebrity decorator Sussanne Roshan to market its products.

Confused about the colours or the complementary furnishings for your dream home? Then here's a helping hand.

Berger Paints, the country's second largest decorative paints maker, will help fill the gap. Berger recently tied up with celebrity interior decorator Sussanne Roshan and her store, The Charcoal Project, to come up with designer room themes in paints –'Lewis Berger Design Stories'.

The exclusive range consists of ready-made room themes that largely include wall finish and textures, tattoo, furniture, upholstery and curtains conceptualised and created by Sussanne Roshan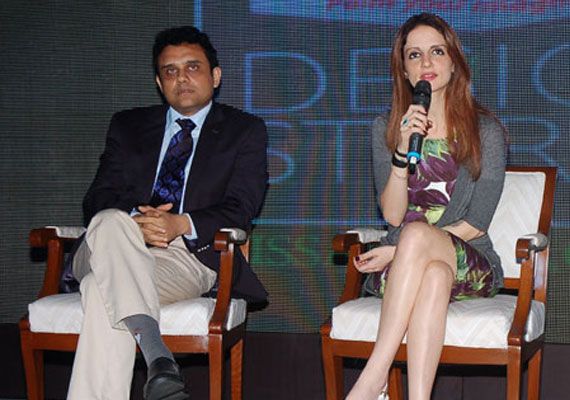 I am very happy to be associated with Berger and hope to reach out to a wider audience through this alliance. The SR (Sussanne Roshan) house of design has a legacy in interior designing and through our word class designs, we hope to appeal to consumers all across," the designer, who runs the store The Charcoal Project, told reporters Thursday at the event.

Talking about themes, she said: "The three themes titled Bohemian Sky, Earth Luxe and Desert Rose are distinctive in their special colours, unique texture and exclusive wall tattos," she added.
.<more>

Asian Paints tanks on lower than expected Q4 earningsQ4 net profit at Rs 251 crore against an average analyst estimates of Rs 302 crore.
Asian Paints has tanked 6% to Rs 4,590 after reporting a 3% year-on-year (yoy) drop in consolidated net profit at Rs 251 crore for the quarter ended March 31, 2013 (Q4), due to higher other expenditure. The company had profit of Rs 259 crore in the year ago quarter.

Total income from operations however, grew 7.5% yoy to Rs 2,733 crore on y-o-y basis.

"Industrial paints segment impacted due to economic slowdown, while automotive coating growth was affected due to subdued demand in the auto sector," Asian Paints said in a statement.<more>

Akzo Nobel India posts Rs 62.50 cr net profit in Q4
NEW DELHI: Paint maker Akzo Nobel India today reported a net profit of Rs 62.50 crore for the quarter ended March 31, 2013.

The company had posted a net profit of Rs 78.24 crore in the corresponding period last year, Akzo Nobel India said in a statement.<more>

Paint cos may see high single digit growth ahead: Akzo
Amit Jain, MD of Akzo Nobel India , the Indian arm of Amsterdam-based international paint and coatings manufacturer Akzo Nobel (they also make speciality chemicals), says the overall sentiment has been soft across paints industry. He says the volume slip for industry was on the back of high base last year.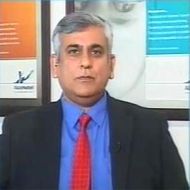 He says there is consumer downtrading as buyers shift from premium to mid-tier. Akzo Nobel, which enjoys 20 percent market share in the premium segment, hopes the industry would be able to stimulate consumer demand on more attractive pricing down the line.

For now though Jain says the industry could see growth of 4-5 percent for the current quarter. "Going forward high single digit, low double digit is the kind of tempered growth which the industry could be looking at, at least for the next three to four quarters," he says.<more>


BASF India Q4 net profit up 67 pc at Rs 13.32 cr
NEW DELHI: Leading chemical firm BASF India today posted 67 per cent jump in its net profit at Rs 13.32 crore for the fourth quarter ended March 31, 2013, on the back of strong sales.

The company had achieved a net profit of Rs 7.98 crore in the same quarter in the last fiscal.<more>

BASF To Cut 500 Jobs at Performance Products Unit
Published April 23, 2013
Dow Jones Newswires
German chemicals company BASF SE (BAS.XE) said Tuesday it will cut around 500 positions worldwide by the end of 2015 during restructuring of the performance products segment.<more>

Asian Granito: Trademark litigation settlement in favour of Asian Paints
Asian Granito India has now clarify to BSE that the trademark litigation in which Hon'ble High Court of Delhi has passed decree vide its order dated April 23, 2013, the plaintiff was Asian Paints Limited and settlement terms are in favour of Asian Paints Limited.<more>

Berger Paints aims over Rs 5,000 cr in revenues in next 4 years
NEW DELHI: Berger Paints India today said it plans to expand its distribution network across the country as it aims to almost double its revenues in the next four years.

The company, which is yet to declare its financial results for the 2012-13 fiscal, posted revenues of around Rs 2,700 crore in the 2011-12 financial year.<more.

In expansion mode, Berger Paints plans units for auto, industry segments
Berger Paints India Ltd is setting up a new manufacturing unit in Jejuri, near Pune for automotive and industrial paints in the current financial year.

The company is in the process of setting up its largest unit at Hindupur in Andhra Pradesh, with an initial capacity of 8,000 tonnes a month, which can be scaled up to 16,000 tonnes.

"We are investing about Rs 140 crore in the Hindupur unit and another Rs 40 crore in the Jejuri unit this year," said Abhijit Roy, Managing Director and CEO, Berger Paints. The investment is being funded from internal accruals. Last year, the company had invested about Rs 80 crore in the Hindupur unit, which is expected to be operational later this year. At present, Berger has a production capacity of around 24,000 tonnes a month, which will be expanded to around 40,000 when both Hindupur and Jejuri units are operational, Roy said.<more>

CHINA: PPG expands coatings operations in China
PPG Industries has opened a new automotive OEM coatings development and application centre in Tianjin, China. The facility is the first of its kind locally, and it will focus on the development of automotive coatings in China.

The opening ceremony also celebrated the opening of PPG Coatings (Tianjin) Co., Ltd.'s new waterborne coatings manufacturing facility. The Tianjin plant is PPG's largest coatings manufacturing facility globally, and the expansion significantly increases the plant's production capacity for waterborne coatings.

"We are pleased to celebrate the completion of this critical expansion project in China," said Cynthia Niekamp, PPG senior vice president, automotive OEM coatings.<more>

Jotun Predicts 70% Sales Growth Via Marine Arm in 2013
Jotun Indonesia, subsidiary of the Norwegian paint producer, seeks to boost its total sales by over 70 percent to Rp 1.3 trillion ($133 million) this year through expanding marine coating sales.

"Jotun targets Rp 260 billion in marine paint sales this year, up from Rp 190 billion last year," Hendra Duna, general manager for the marine division at Jotun Indonesia, said on Thursday.<more>

PPG Donates $50,000 to Math & Science Collaborative
The PPG Industries Foundation donated $50,000 to the Math & Science Collaborative (MSC), a program operated by the Allegheny Intermediate Unit that helps K-12 educators gain a better understanding of how mathematical and scientific practices are used in the workplace.<more>

Bayer MaterialScience Opens Innovation Hub for Asia Pacific

Bayer MaterialScience has opened a regional innovation hub for Asia Pacific in Shanghai, China where more than 200 experts will develop novel ideas for the use of high performance plastics, foams and coatings.

The company say it will work in close cooperation with external scientists, suppliers and customers. The new hub, which is located at the company's existing Polymer Research & Development Center (PRDC), will provide support to other innovation facilities across the region.<more>

White beetle dazzles scientists

Cyphochilus is a genus of beetle with an unusually bright white body, occurring in Southeast Asia. The beetle is a whiter colour than paper or even milk teeth. The whiteness of its body is caused by a thin layer of a highly reflective natural photonic solid in its scales. Akzo Nobelis looking at how its nanoscale structure could be mimicked to achieve bright white paints, instead of using pigment/chemicals. The beetle evolved to be so white because the colour provides camouflage in amongst the white fungi common to where it is found.